Contact Us Today
"*" indicates required fields
Laboratory Relocations
Nifty Business Movers offers a range of laboratory relocation services to various labs in the UK, particularly over the last decade. We know moving laboratory equipment in London requires special skills due to the nature of the multi-national scientific industry, so we're here to help. We serve the whole of London when it comes to Laboratory relocations including Canary Wharf, City of London, Croydon, Docklands, Holborn, Westminster and more. Whether you're based in north, south, east or west London, we are the laboratory removals experts in London.
Laboratory Removals in London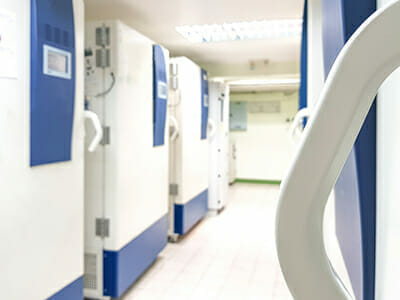 Our specialist knowledge and expertise in laboratory relocations help when it comes to moving laboratory equipment. In addition, our knowledge and experience of moving a laboratory make planning a lab move more straightforward. When you choose Nifty Business Movers for your laboratory relocation services, we will liaise with all of your key staff such as laboratory managers to make sure your lab relocation isn't a logistical challenge.
Thorough planning results in moving all laboratory equipment and contents safely. Our extensive experience of carrying live and hazardous materials both between locations results in laboratory relocations being safe, smooth, and efficient. This is why we're one of the UK's leading laboratory relocation services.
Our goal is to minimise risks for all our clients, especially as we understand the hazardous factors that require consideration during laboratory relocations.
Finally, we know laboratory relocations can be rare, particularly for long-established colleges, universities, and scientific organisations. Therefore, know what's at stake.
However, we understand the unique nature of scientific work, every laboratory is different. As a result, we plan every detail, prepare fully, and communicate with you at all times to minimise cross-contamination.
Lab Relocations Specialists
Laboratory relocations need knowledge and understanding. Our Lab removals team have a knowledge of authority to make life that little bit easier when relocating your laboratory.
Our experience in laboratory moves includes multi-lab churn, equipment moving from one lab to another, and lastly relocating equipment from that destination to a third laboratory. In this case, all three locations were in different countries. Therefore, no matter how complex your laboratory relocation is, we are the experts in lab moves.
In contrast, other laboratory relocations have been more simple. Such as, labs moving within the same building or relocating across the same city.
Nonetheless, all moves have the same fundamental requirements, regardless of location. Nifty Business Movers will relocate your laboratory to the standards of safeguarding equipment and materials across Bio-safety levels 1-4.
Planning a Laboratory Removal
Laboratory removals need the most care and attention when planning to relocate a laboratory. From creating a lab relocation team to reduce risk factors, laboratory relocations are complex and require experts to move.
The logistics are important when your start planning your laboratory relocation. Planning at the start of the lab to move, as far in advance of the move date as possible is essential. In turn, putting a detailed timeline in place for the right resource and requirements mitigates any unknown issues. However, with a lab move, unforeseen complications may likely arise, therefore planning each outcome during your lab relocation keeps us prepared.
Laboratory Relocation Services – Top Tips
Laboratory Relocations in London – Planning
The better the planning, the better the move. Get the key people from the laboratory and removals company together as early as possible in the planning process. This means all parties fully understand the laboratory relocation requirements, deadlines, and specifics.
Laboratory Removal Site Surveys
For all laboratory relocations, our specialist team must conduct thorough surveys of the existing and new laboratories. There are many considerations that we will discuss to help assess and allocate the appropriate resources. Including timescales, packing mediums, and protective materials we require.
Lab Relocation Contingency Planning
The initial planning meetings and site surveys for all laboratory move usually identify areas of concern or potential issues. This is when contingency planning comes into play. General areas on contingency planning might include parking, access, and lift usage.
Meeting Legislation Requirements
The same stringent safety practices from the laboratory need to continue throughout the laboratory relocation. Moving chemicals and hazardous materials from one location to the next will be done safely.
For example, laboratory moves where the public highway is used, a Dangerous Goods Safety Advisor (DGSA) is required by law. This is to ensure we transport all chemical and dangerous substances safely and legally. Including the correct placarding, labelling, and documentation we require. All relevant regulations, including COSHH are we adhere to.
Relocating Laboratory Fridges and Freezers
In some cases a fridge or freezer will need to be left for 24hrs before re-connecting to power, allowing gases to settle and ensures the equipment operates correctly. This avoids compromising the contents. Where the freezers need lifting or tilting during the laboratory relocation, we may need to remove contents due to weight constraints. Finally, we will take care to select the most cost-effective solution to meet the temperature requirements of the materials. This avoids compromising them during the relocation.
Moving Laboratory Fridges and Freezers in a 'live Condition'
If we need to move the fridge or freezer contents in a 'live condition' in the refrigeration unit, we will pack and secure it prior to relocation. If weight is an issue (requires being carried up or down staircases), we may plan to use a spare fridge or polystyrene chill container to chill the contents until the unit is ready in the new location. However, it is sometimes possible to use a generator vehicle throughout the laboratory relocation. This allows the fridge or freezer to keep power and maintain temperatures during transit.
The 3 Ds: Disconnection, Decommissioning & Decontamination
Timing and coordination is the key to a successful laboratory move, particularly when moving equipment. With service companies usually responsible for the disconnection right through to calibration of equipment, there can be several service providers involved. Even on a relatively small laboratory move. This escalates the importance of timing and coordinating the number of people working in the laboratory on any given day to achieve shut-down on move day.
We're here to help and get you started with any type of business move, whether it's moving your lab or another type of business across London. That's why we've written a handy guide to help you start planning your move, after all, project need planning regardless of the industry your business is in.