Contact Us Today
"*" indicates required fields
Will Working From Home Result in Empty Office Spaces?
Working from home in recent years has been seen as a privilege. But since the pandemic and the need to work from home was introduced, many businesses have thrived and employees are used to the new 'normal' of remote working.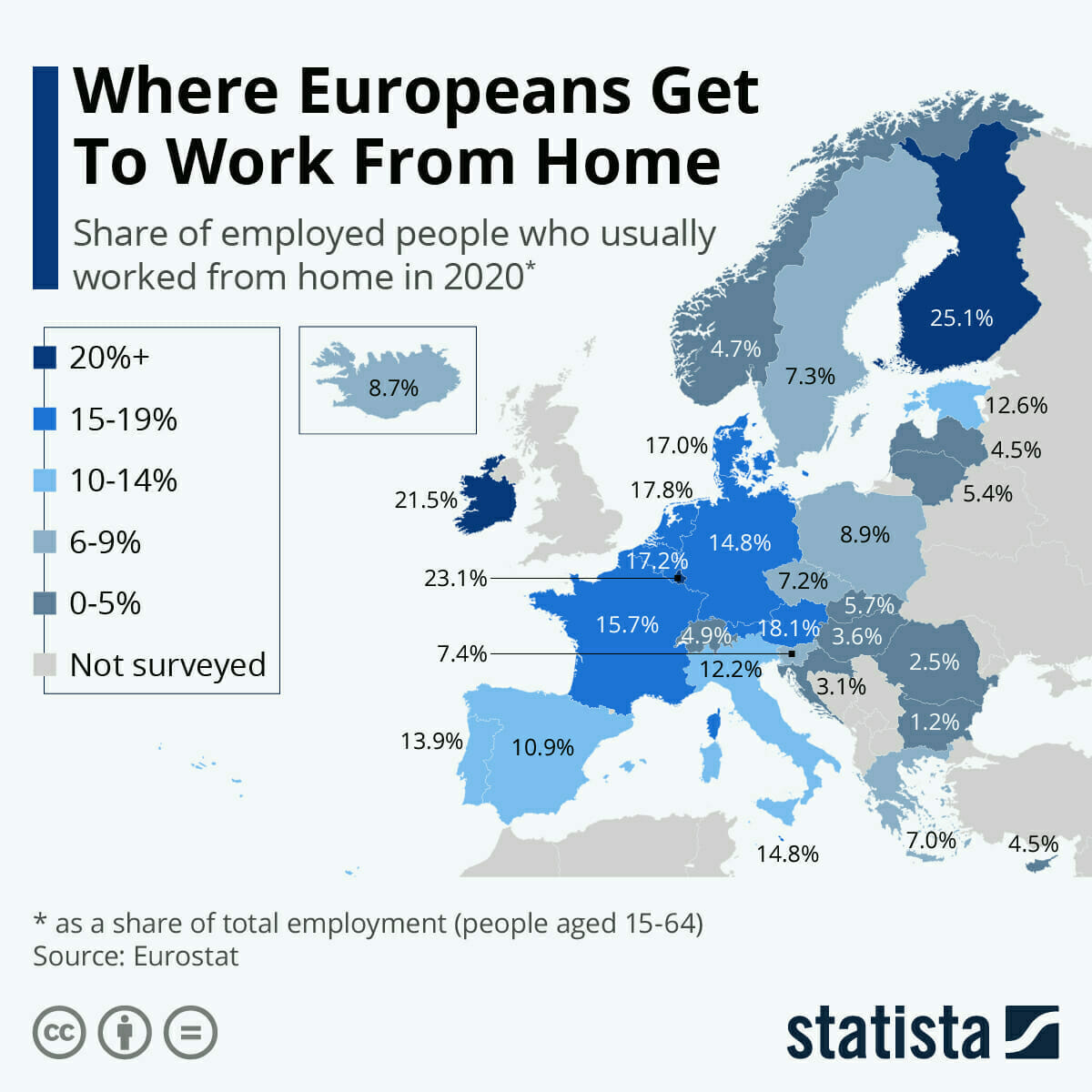 One job site, Flexjobs, conducted a survey on employees' preferences post the pandemic which resulted in 65% of employees that had been working from home wanting this to become permanent. In addition, nearly 60% of these employees have said they will start to seek new employment if they were required to return to the office full time. Similarly, around a third of the employees that responded to the survey named hybrid working as their preferred way of working.
How does working from home affect employees and companies?
Following COVID 19, home working in some capacity, whether it's hybrid working or working from home fully, impacts both employees and businesses.
Let's explore the positives of home working or hybrid working:
Travelling to work – with the rise of employees working from home, there are fewer cars on the road. This reduces employee travel costs and has a positive impact on the environment.
Office buildings and space – If fewer employees are travelling to the office, there is an opportunity for companies to downsize their offices and move to somewhere smaller. This reduces company overheads and saves money.
Work-life balance – Working from home increases leisure time for employees giving them a greater work-life balance. In addition, when employees are happier, employers see a greater productivity rate.
So what does this mean for employers and their office space?
It's clear that the pandemic was the end to some businesses, but has also helped shape the attitudes of companies and employees when it comes to where they work – remotely or in an office location.
According to Mckinsey, the job roles that will be most affected by home working post-pandemic are those in computer-based roles. To add to this, they discovered that some businesses are looking to offer flexible working environments after the pandemic due to their positive experience of how their business and employees performed whilst working remotely. Therefore, fewer employees will be in the office each week. The survey conducted in August 2020 by McKinsey of 278 business executives, resulted in the planning to reduce office space by an average of 30%.
The changes in working patterns impact office space hugely, the need for less office space reduces business overheads, and increasing the flexibility of employees working remotely benefits both parties.